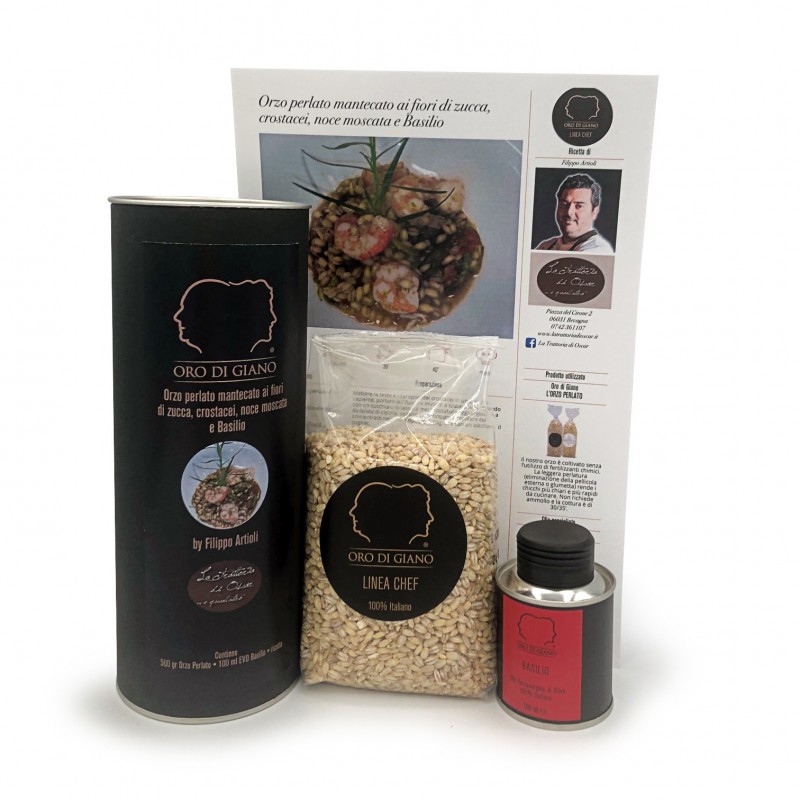  
THE TUBE RECIPE OF FILIPPO ARTIOLI
An elegant tube to prepare a delicious dish… Filippo Artioli's style!
Mantecato barley with pumpkin flowers, shellfish, nutmeg and Basilio
The recipe tube contains 500 gr of Pearl Barley Oro di Giano, 100 ml of EVO Basilio and all Filippo's indications to prepare the dish comfortably at home!
Easy, simple and secure payments with PayPal or credit card (via PayPal).

Delivery in 48/72 hours Shipment within 48 hours from the order. Delivery by express courier, free of charge at a cost of 50 € or more.

You can exercise your right of withdrawal, without incurring any penalty, within 15 working days from the day on which you received the purchased products.